A few easy steps to tee up without bending over. Images may show optional features
How to use the Tee Pal Standard and Pro
Want to download the PDF Version and print at home?
STEP 1
Load the Ball and Tee
Before selecting your club, ensure that you have loaded the ball and tee into the device. Place the ball on top of the tee, making sure it is securely positioned.
Step 2
Clamp the Ball and Tee
Squeeze the grips of the device together to clamp the ball and tee securely. Apply enough pressure to hold them in place.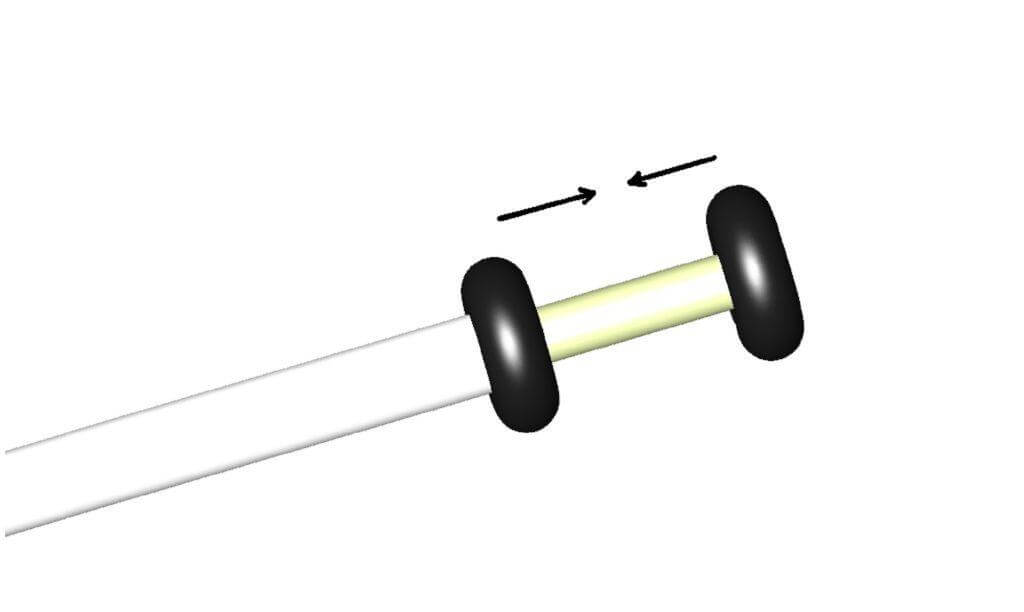 Step 3 – Image shows optional features
Push the Tee into the Ground
While still holding the device with the clamped ball and tee, position the tee at the desired location on the ground. Apply downward pressure on the device to push the tee into the ground, ensuring it is stable and properly positioned.
FOR PRO MODEL ONLY: Before pushing the tee into the ground, ensure that you have pushed down the appropriate tee height sensor setting on the device. Adjust the sensor according to your preferred tee height by using a 5/64″ Allen wrench
Step 4
Releasing the Device
Fully release the lower grip while maintaining a slight downward pressure on the upper grip. Now hold the upper grip only and lift the unit approximately a quarter of an inch. Slide the device away from the ball and tee carefully. Note: If you are using a long tee, avoid storing it in the tee storage as it may hang down too far and knock the ball from the tee.
Step 5 – Image shows optional features
Utilize the Stand-Up Feature
To use the stand-up feature, squeeze the grips together fully. This action will extend the stand-up pin. Once extended, push the pin firmly into the ground to secure the device in an upright position. This will make it easier to pick up the ball after your shot.
Step 6
Retrieving the Tee
After hitting your shot, you can conveniently use the device to scoop up the tee by the tee head. Enjoy your game of golf!
Important Tips and Recommendations